TC Helicon Play Electric
SKU: TE-996363005  
Powerful 3-Button Vocal and Guitar Effects Stompbox with Looper for Electric Guitar
Powerful 3-button stompbox combines studio quality vocals, pristine guitar effects and amp emulation and creative looping

Seven professional vocal effects and tone processing with intuitive control

Sonic smorgasbord of legendary guitar effect styles from TC Electronic

Premium amp emulations in 25 amp styles

VLOOP performance looper with undo/redo and unlimited overdubs

Hundreds of song- and artist-inspired vocal presets to fit your musical style

Aux input with Vocal Cancel lets you plug in an MP3 player and practice with your favorite music

USB for streaming audio, preset downloads and firmware updates

Compatible with remote Mic Control using the TC Helicon MP-75, MP-76 or Sennheiser* e835 FX microphones

Optional SWITCH-3 or SWITCH-6 foot switch for more performance control

Power supply included

3-Year Warranty Program*

Designed and engineered in Canada
Vocal FX
Global Adaptive Tone
Global Pitch Correction
Double
Delay (w/Filter styles)
Reverb
HardTune (Pop, Correct, Robot, Gender Bender)
Transducer (Megaphone, Radio, Distortion)
µMod (Detune, Chorus, Flange, Rotor, Tube, Character)
Reverb
Chorus
Flanger
Overdrive & Distortion
Guitar FX
Amp Modeling (incl. acoustic/no amp)
Delay
Chorus
Flanger
Tremolo
Overdrive & Distortion
Compression
Detune
Auto Filter
Tuner
Design
Size
Height: 1.8 inches (45 mm)
Width: 7.9 inches (200 mm)
Weight
Weight: 2.2 lb. (1 kg)
Construction
Dual die-cast clamshell design
Acrylic Lens
Rubberized footings
Backlit Graphic LCD Display
Connections
Analog Inputs
VOICE
Connector: Balanced XLR
Input Impedance Balanced: 3 kOhm
Mic Input Level @ 0 dBFS: -39 dBu to +14 dBu
EIN @ Max Mic Gain Rg = 150 Ohm: -127 dBu
Mic SNR >100 dB at typical mic input gain
Phantom Power: +48V (on/off via setup menu)
A to D Conversion 24 Bit, 128 x oversampling bitstream, 110 dB SNR A-weightedGUITAR
Connector: 1/4″ phone jack
Guitar Input Impedance: 1 MOhm
Guitar Input Level @ 0 dBFS: +13 dBu
Guitar Input SNR >108 dB
A to D Conversion 24 Bit, 128 x oversampling bitstream, 115 dB SNR A-weightedAUX
Aux: 1/8″ stereo mini jack
Aux Input Level @ 0 dBFS +2.5 dBu

Analog Outputs
VOICE
Connectors: balanced XLR
Output Impedance Balanced/Unbalanced: 260/130 Ohm
Output Range 0 dBFS: -6 dBu
Dynamic Range >108 dB, 20 Hz to 20 kHz
Frequency Response +.3/-0 dB, 20 Hz to 20 kHz
D to A Conversion 24 Bit, 128 x oversampling bitstream, 115 dB SNR A-weightedGUITAR
Connectors: 1/4″ TRS
Output Impedance Balanced/Unbalanced: 300/150 Ohm
Output Level at 0 dBFS: +6 dBu
Dynamic Range >105 dB, 20 Hz to 20 kHz
D to A Conversion 24 Bit, 128 x oversampling bitstream, 108 dB SNR A-weightedHEADPHONE
1/8″ Mini stereo jack, 50 Ohm, +12 dBu max
GUITAR THRU
Buffered Guitar Input
Connector: 1/4″ TRS
Output Impedance Bal/UnBal: 540/270 Ohms
Control
USB: USB-Mini (Preset Management, Firmware Updates, and audio I/O)
Pedal: 1/4″ TRS jack for TC Helicon Switch-3 or Switch-6.
Mic Control using TC Helicon MCA100, MP-75, MP-76, or Sennheiser e 835 FX microphones.
Safety And Regulations
Power
External Power Supply. Mains Voltage Input: 100 to 240 VAC, 50 to 60 Hz (auto-select)
12V DC 0.4A max output
Power Consumption: < 14 W
Safety
EMC – Complies with: EN 55103-1 and EN 55103-2 FCC part 15, Class B, CISPR 22, Class B
Safety – certified to: IEC 65, EN 60065, UL6500 and CSA IEC 65, EN 60065, UL6500 and CSA
Environment
Operating Temperature: 32° F to 122° F (0° C to 50° C)
Storage Temperature: -22° F to 167° F (-30° C to 70° C)
Humidity: Max. 90 % non-condensing
What's in the box?
Region specific power supply
USB cable
User guide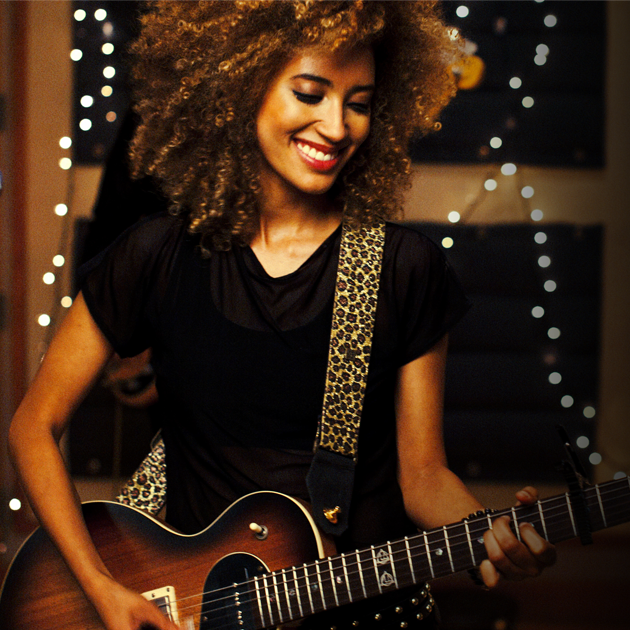 Vocal FX Every Singer Deserves
Keep your vocals clean with a tight reverb and simple harmony or go all out with tasty delays, thick doubling, edgy HardTune, cool modulations, and raw distortions – the choice is yours. And don't worry about setting the key for those harmonies; Play Electric follows your guitar chords automatically to keep things in tune and in time.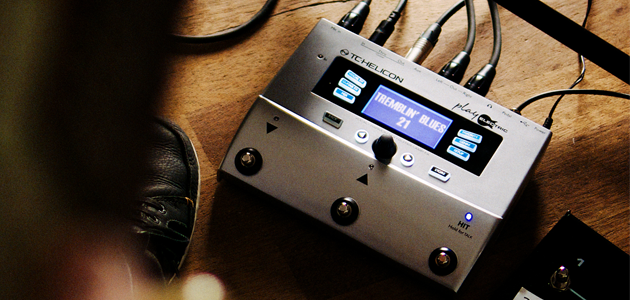 All-You-Can Eat Guitar FX
Whether you're a shredder, blues picker or power soloist, Play Electric serves up tailor-made guitar FX from TC ELECTRONIC that'll light every note on fire. Electrify your guitar with bestselling effects from Flashback Delay, Hall of Fame Reverb, Corona Chorus and Vortex Flanger TonePrint pedals. Cool compression, detune, tremolo, distortion/overdrive pedal emulations - and more - round out the sonic smorgasbord.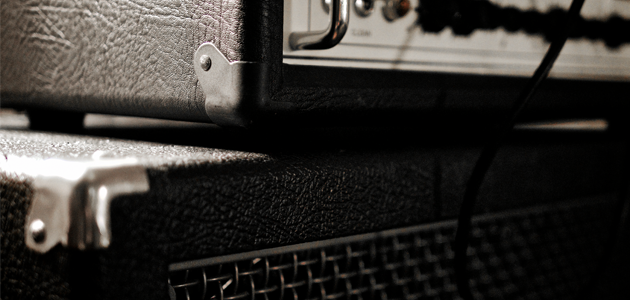 Premium Amp Emulations
Thrill the room with amp styles ranging from vintage British Clean to Spiky Metal lifted from our flagship processor VoiceLive 3. Dial in your specific tone with onboard style, drive, volume and 3-band tone stack controls.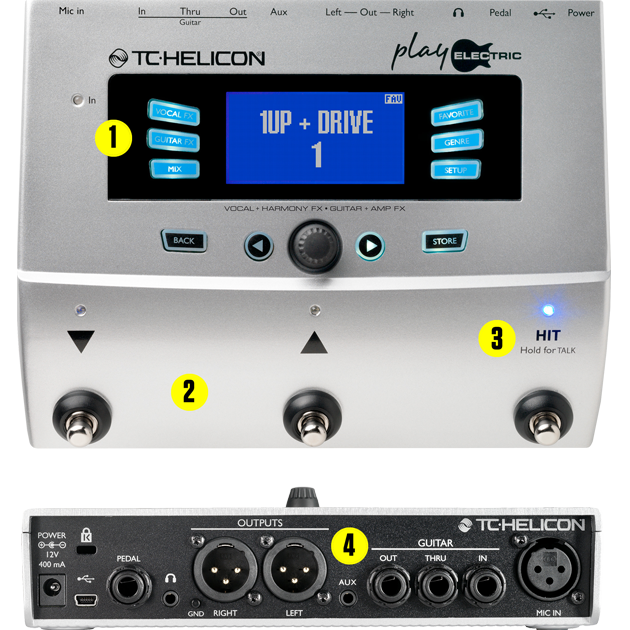 Vocal FX + Guitar FX in One Pedal
1. Access your effects directly, choose the presets you want and find the styles you like.
2. Easily browse hundreds of preset sounds.
3. Add dazzling effects for the chorus, or strip it down for the verse, you decide!
4. Dedicated inputs and outputs for your voice and guitar – plus inputs for head phones, auxiliary devices, an expansion pedal and USB for updates and new presets.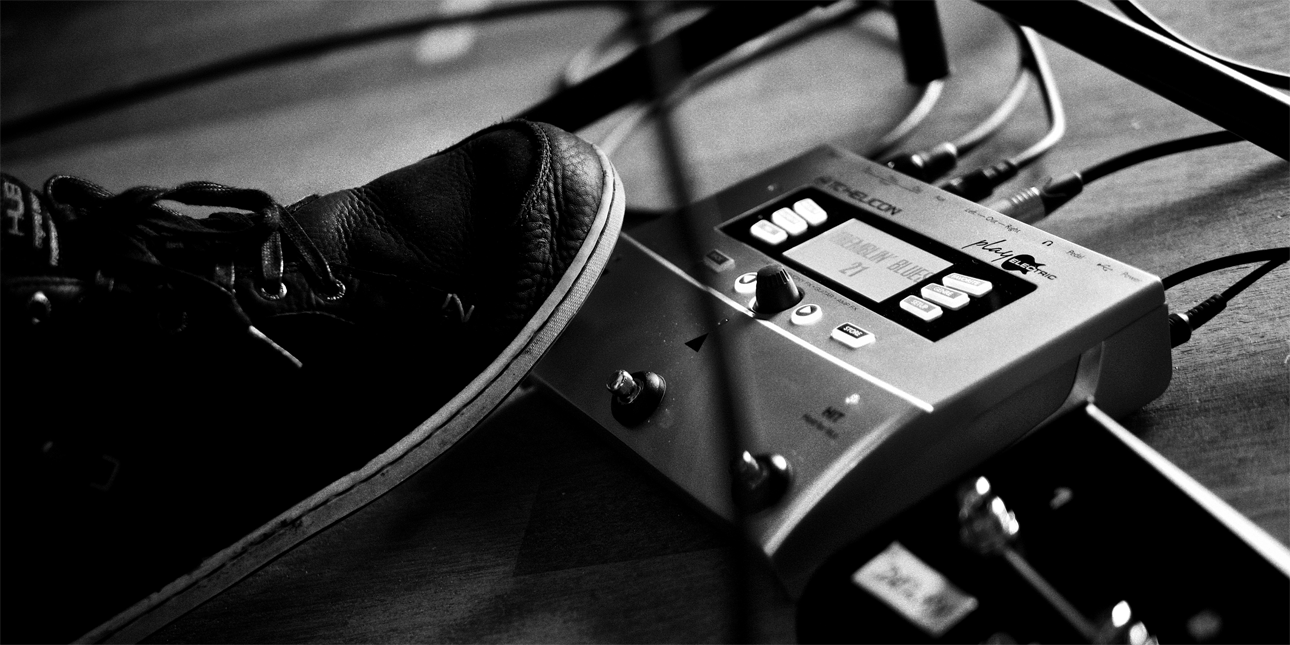 "One of the most impressive features is the automatic, real-time harmonization that tracks your guitar. When it comes to vocal effects it is well stocked and a powerful looper is also built into the pedal."
-Sound On Sound
"On the guitar side, you can set highs, mids and lows, with a sweepable mid for great tone-shaping. I sound BETTER than ever! I don't just recommend this to friends. I recommend it to EVERYBODY!"
-Customer, USA
"If you're an electric guitar playing singer then the Play Electric effects processor by TC HELICON is exactly what you need. Combining power, intuitive design, and sublime tonal versatility."
-Customer, UK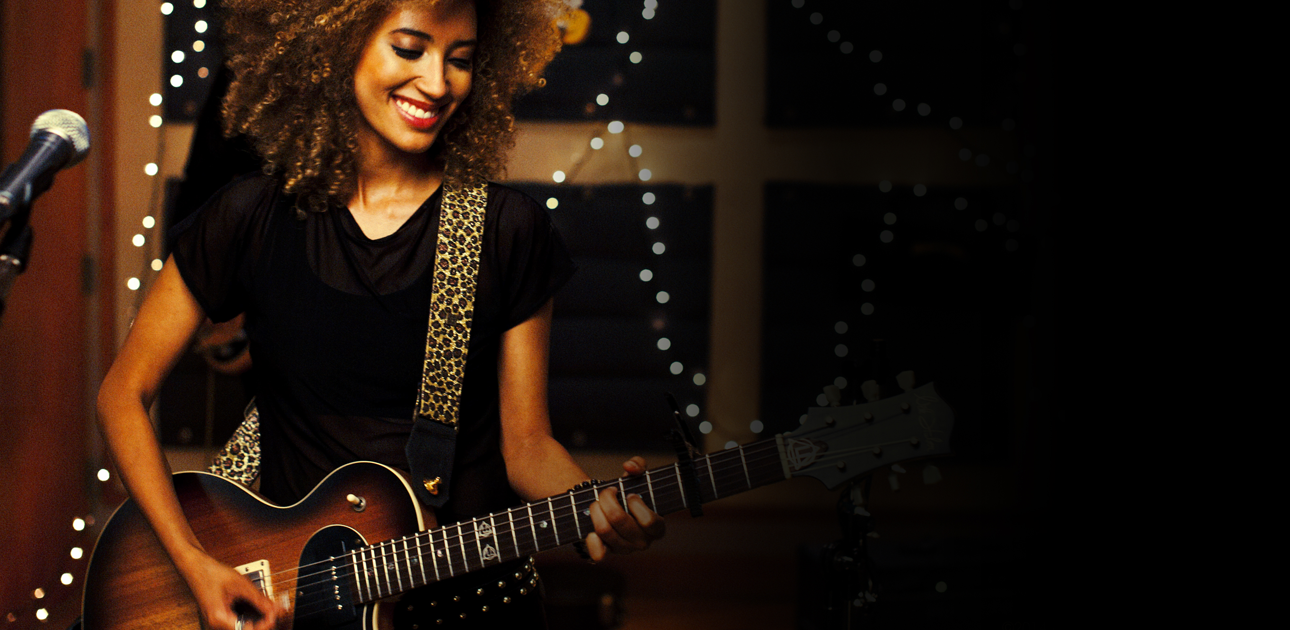 Fully Loaded For Vocals
You have all you need for taking your vocals to the next level in live performance or recording. There are hundreds of presets inspired by artists and popular genres – with even more for free by downloading via VoiceSupport.
Vocal FX Highlights
> 100s of Presets from the most popular styles

> Adaptive Tone™ - your personal sound engineer

> Easier than ever to create and personalize your sound

> Practice favorite tracks with Vocal Cancel

> Even more control with our mics and footswitches

Harmony
Likely the most popular and impressive of our effects suite, Harmony creates up to 8 voices of harmony (varies by product), based on your vocal input and surrounds you with professional sounding backup singers. Once you've added harmony to your performance, we think you'll never want to sing without it.
For more information on harmony and musical theory, check out: Wikipedia Harmony
Our scale chart, showing harmony notes created from an input note, can be found here: TC-H Harmony Chart

Personal Sound Engineer - Included
Equipped with our trademark Adaptive Tone, Play Electric acts as your personal sound engineer providing the one feature no singer should be without: automatic and intelligent control of Compression, EQ, De-essing, and Gating. Your voice will always stand out in the mix.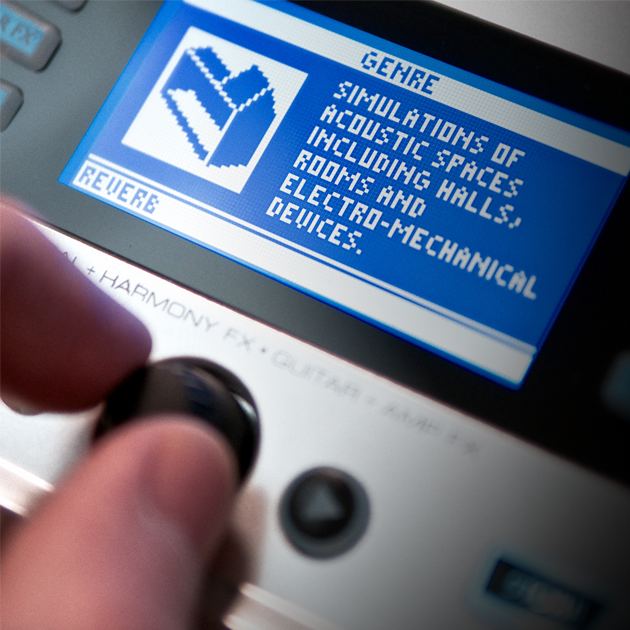 Create & Personalize Your Sound - Easier Than Ever
When you choose an effect you'll immediately see a unique icon making it easier to quickly find the sound you're looking for. We call it icon based editing - it's intuitive and simple. We've also given you focused parameters for each of the main effects styles; you can set things like level, decay, drive, filter and more...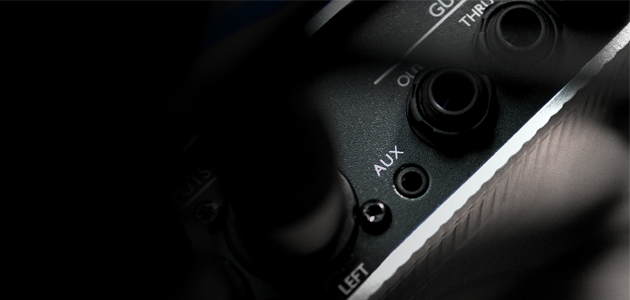 Practice Favorite Tracks with Vocal Cancel
Singing along is a great way to practice and perform. Plug in your MP3 player via the AUX In connector and use the Vocal Cancel feature to make your voice stand out over the vocals on the original track. You can also record and play back your singing using the USB connection to your computer and DAW.

Guitar FX for Every Style
Whether you're up for Swampy Revival, Muddy Blues, 80s Rock-Man, Modern Ambient, or even something no-one's heard yet, the range of styles and edit tweaks you can make will cover that tune perfectly —or draw your sonic line in the sand for someone else to cover.
Guitar FX Highlights
> Legendary TC ELECTRONIC guitar effects

> Guitar FX for every style

> 25 amp styles from clean to mean

> Extend your FX control with the optional Switch-3 and Switch-6 Footswitches

Compression
Compressors are used to control dynamic range in musical material. Essentially, you're reducing the difference between the loudest and softest levels, which provides more even sounding output. For vocals, it's extremely common to use high levels of compression on a lead track, so that every word can be clearly heard over the music. When taken to extremes, compression can "hype" the sound, creating an effect unto itself.

When related to guitar, compression provides enhanced sustain and attack. Combined with overdrive/distortion effects, you can create very even sounding rhythm or solo sounds.

For more information on Compression see: Wikipedia Dynamic Range Compression

Included Amp Emulations
Signal Fidelity
For the lightest load-in or smaller gigs, you can plug guitar and vocals direct to the PA/monitors. When you want your full-on guitar world, the dedicated guitar output ensures signal fidelity to your favorite amp or an FRFR (full range frequency response) cab or two - stereo is awesome.

Extend FX Control with Stompbox Expansion
Add a Switch-3 accessory pedal to your setup and extend your on-the-fly control of Play Electric's features. Put a Boost pedal on the first switch, your favorite Delay on the second, and Tap Tempo on the third - or any custom combination of Guitar, Vocal FX (even Looping) that suits your performance needs. Want even more control? With Switch-6 so you can break out even more features; you can have a full guitar FX pedalboard mapped out on the extension pedal.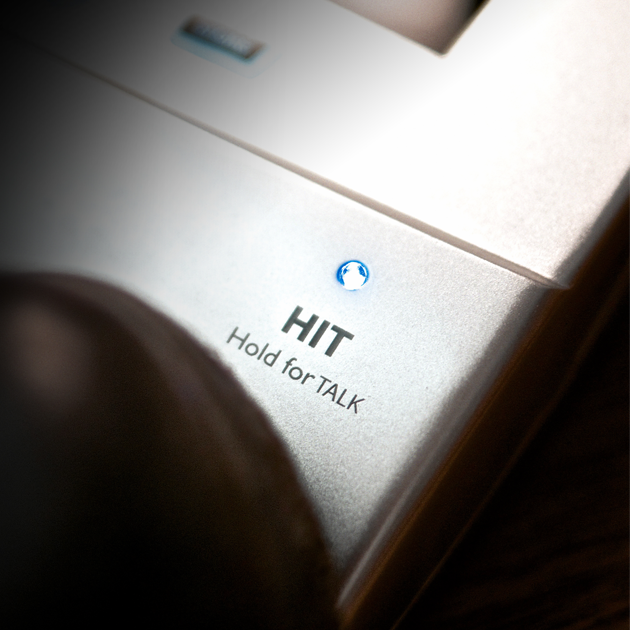 Make It a Hit
HIT is a performance-inspired feature for building intensity into any vocal performance. Press the HIT button to turn on multiple effects at once and create quick A/B scenes for each preset. Use it to add dazzling vocal effects for the chorus, or strip it down for the verse – it's your call.

Loop Around
The VLOOP performance looper allows you to create complete guitar and vocal loops for solo jamming or impressive layered live performances. VLOOP is also handy for sound check: record a short phrase and walk out into the audience to check levels while your "virtual you" plays.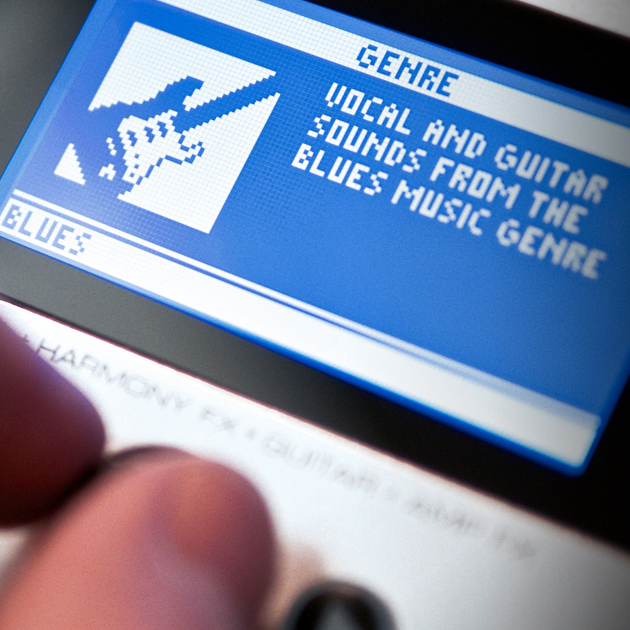 Intuitive Controls
Operating and navigating Play Electric is as straightforward as it gets. Use the Up/Down footswitches or central knob to easily browse factory presets, or use the GENRE button to find styles that you like. Dedicated VOCAL FX and GUITAR FX buttons let you access effects directly, and the intuitive user interface makes editing simple and fast. Create your own library of presets with the FAVORITE feature for easy setlist recall.

In-ear Monitoring
Use the embedded RoomSense mics to pick up the sounds from the room, the stage, or the instruments around you to add ambiance to your personal headphone mix when performing or practicing. Or, you can use the AUX input to feed an external monitor signal straight into Play Electric (and turn the AUX signal off on the main output). Our handy Guitar & Headphone Cable facilitates inexpensive in-ear monitoring with a convenient twist: two signals, one cable.

More Control
Now you can control your effects with a mic engineered for the sonic realities of modern vocal performance. Add the New TC HELICON MP-76 with 4 user-assignable Mic Control™ buttons, the TC HELICON MP-75, or the Sennheiser e835 FX.

Dedicated I/O
Separate outputs for vocals and guitar make it painless for any sound engineer to mix the levels perfectly for your audience, or you can create your own custom panoramic stereo mix.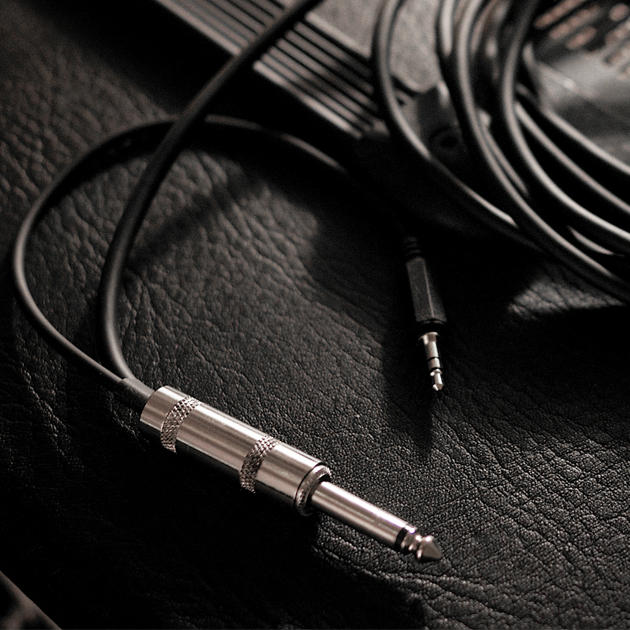 One Cable for Guitar and Headphones
TC HELICON's custom designed Guitar & Headphone Cable facilitates in-ear monitoring and guitar connection in a single simple plug-and-play experience. You get ample freedom to move while you rock out in practice or performance.