TC Helicon Voicelive 3 Extreme
SKU: TE-996354105  
Unrivaled Vocal and Guitar Effects Performance Floor Pedal with Backing Tracks, Looping, Automation and Audio Recording
Unrivaled vocal and guitar effects performance floor pedal with backing tracks, looping, automation and audio recording

Quickly create pro studio quality vocals with an extensive suite of production-grade vocal effects

Integrated guitar multi-effects with TC Electronic TonePrint styles and amplifier modeling

Prepare every nuance of your sound profile in advance to perform on stage with backing track playback and effortless automated effect changes

Multi-track looper for song creation with massive onboard storage and LoopAssist plus MIDI Sync to intelligently tighten loops

Record your guitar, vocals and effects directly to USB key via the onboard stereo audio recorder

Adaptive Tone for perfect EQ, compression, de-essing and gating

Hundreds of downloadable presets plus 250 included factory presets to fit your musical style

Dedicated outputs for stereo PA, stereo guitar and monitoring

Independent headphone mix for in-ear monitoring

Unique guitar/headphone combo cable included

3-layered customizable footswitch assignment to suit your personal performance needs

3-Year Warranty Program*

Designed and engineered in Canada
Vocal Effects

µMod
Echo & Delay
Reverb
Harmony
Double
Transducer
Rhythmic
HardTune & Correction
Vocoder
Adaptive Tone

Guitar FX

Amp Modeling
Drive
Delay
Reverb
Compression
Resonant Filter
Wah
µMod (Flange, Chorus, De-tune)
Talkbox (part of Vocoder)

Control

250 factory presets
Memory for 500 presets
10 steps per preset
10 footswitches
6 preset-assignable footswitches for enabling/disabling FX blocks
Backing track & FX automation control via footswitches
Detailed editing
Genre and Styles preset categories
Width: 13.8 inches (350 mm)
Depth: 8.5 inches (216 mm)
Design
Size

Height: 3 inches (76 mm)
Width: 13.8 inches (350 mm)
Depth: 8.5 inches (216 mm)

Weight

Weight: 5 lb. (2.3 kg)

Construction

Anodized extruded aluminum and steel chassis
Rubberized edit/mix knobs
Recessed rubberized handle
192 x 64 Blue STN LCD, White Back light display
Tri-colored Footswitch Light ring
Capacitive touch edit controls with LED indicators
Connections
Analog InputsP0CMD


MIDI: In/Out: 5 Pin DIN
Pedal: 1/4″ TRS phone jack
Mic Control using TC Helicon MP-75 Microphone or Sennheiser e 835 fx mic
Safety And Regulations
Power

External Power Supply Mains Voltage: 100 to 240 VAC, 50 to 60 Hz (auto-select)
Power Consumption: < 14 W

Safety

EMC – Complies with: EN 55103-1:2009, EN 55103-2:2009, FCC CFR 47 Part 15B and ICES-003:2004 4th Ed
Safety – certified to: IEC 65, EN 60065, UL6500 and CSA IEC 65, EN 60065, UL6500 and CSA

Environment

Operating Temperature: 32° F to 122° F (0° C to 50° C)
Storage Temperature: -22° F to 167° F (-30° C to 70° C)
Humidity: Max. 90 % non-condensing

What's in the box?

Region specific power supply
USB cable
Quickstart guide
Guitar/Headphone combo cable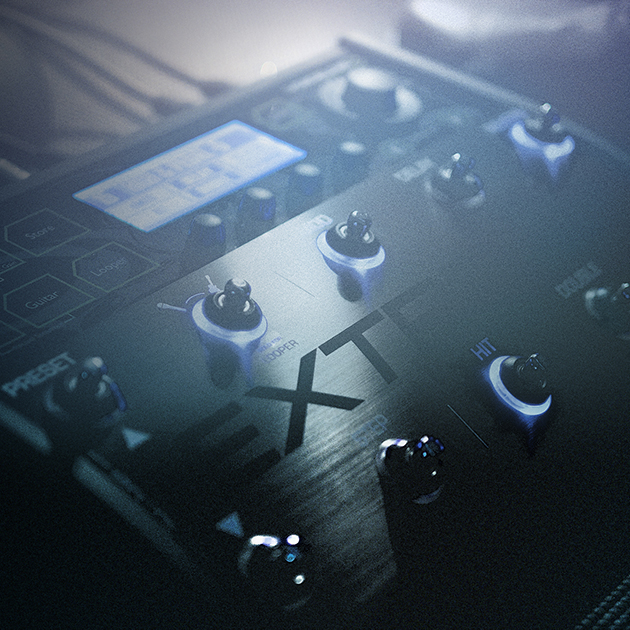 Absolute Performance Power
VOICELIVE 3 EXTREME sets you free to focus solely on your performance with groundbreaking FX automation and backing track playback. Awe-inspiring vocal effects and rich guitar sounds run effortlessly by themselves. From the first song idea to the execution of complex live arrangements, everything you've worked for comes together in VL3X.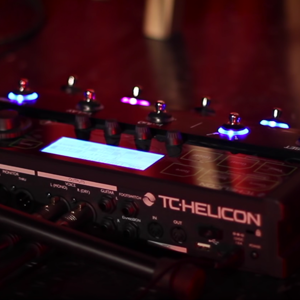 Features
> NEW! Backing track import with FX automation for "tap-dance free" performances, synchronized to tracks
> NEW! Performance recorder for live direct 24-bit audio, output to a USB flash drive
> A complete vocal sound with next generation harmony processing, effects and tonal quality
> Complete guitar sound via TC Electronic stomp box effects, Amp Tones and flexible outputs to your amp or PA
> Powerful 3-phrase looping lets you create and store entire songs on-the-fly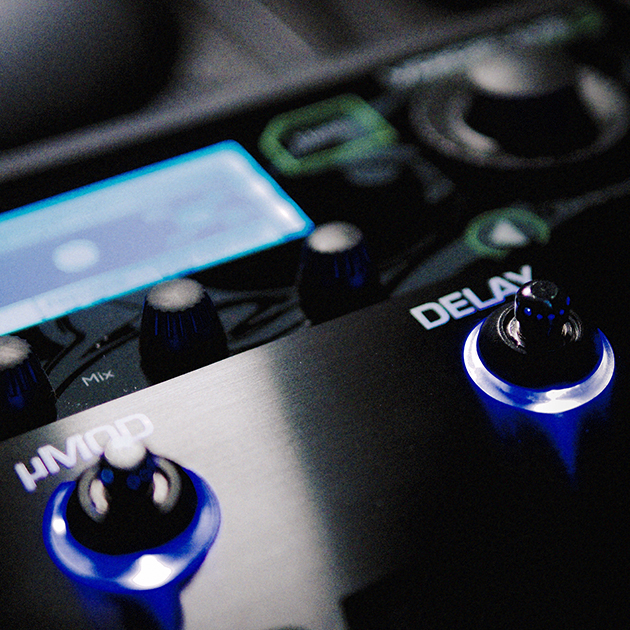 Audience Connection Like Never Before
Every single detail you need to make your song exceptional – every FX change, every harmony, every loop –
every sonic nuance – can be prepared on VL3X before the show. This totally transforms your relationship to
the audience. (Oh, and did we say that you can do all of this for over 100 songs?)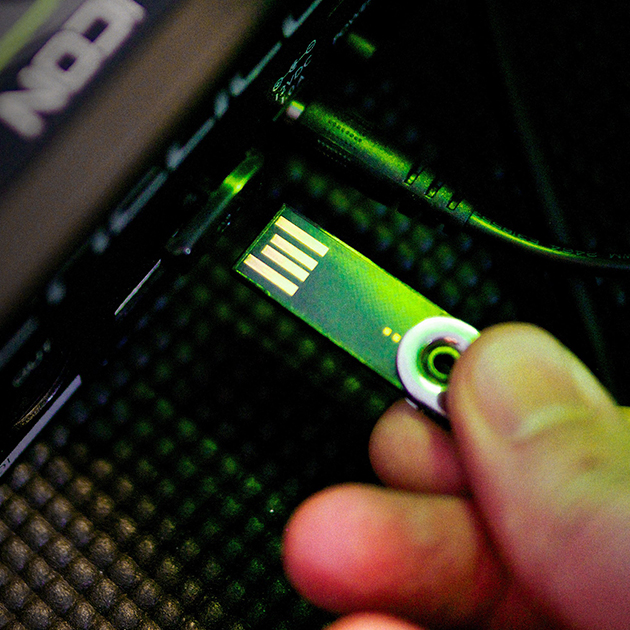 Recording & Sharing Power
Your inspired backing tracks and FX sequencing are beautifully matched by the onboard audio recorder that allows you to capture everything you do in glorious 24-bit quality. Record every live performance, every home practice, with professional studio fidelity and effects – both vocal and guitar. Turn your tour into EP material or your late night jams into SoundCloud gold.
Your Voice: Front & Center
With a mind-blowing vocal FX path featuring 11 independent effects blocks, over 180 different pre-programmed styles and more than 250 factory presets available right out of the box (and more available for free download), VL3X represents the absolute pinnacle of singers' technology and is the perfect partner for your voice.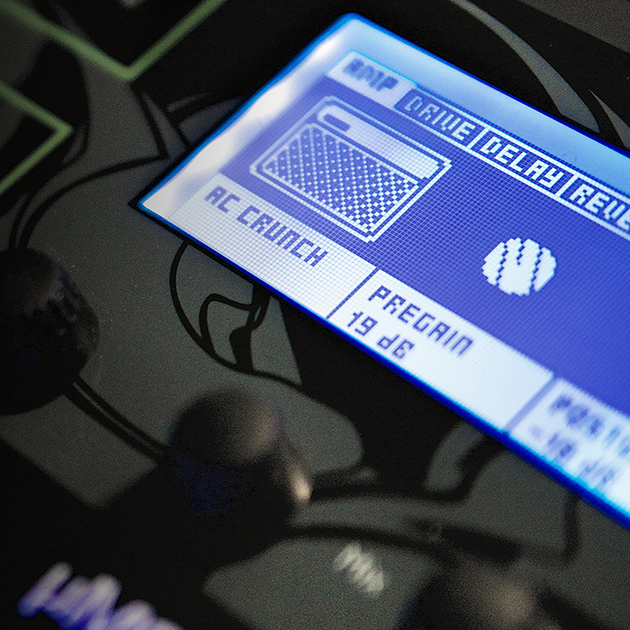 No Compromise Guitar FX & Amp Tones
The guitar section of VL3X puts a premium stomp box collection at your feet – with rich tones from legendary FX makers TC Electronic – plus 30 amp emulations that can be customized far beyond belief. Together they make up an unbeatable piece of guitar road-kit.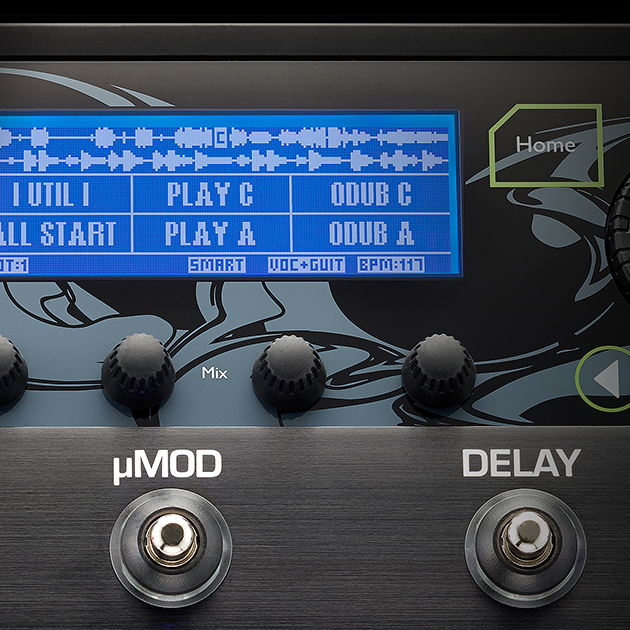 Building Better Songs with Loops
Featuring 4 times the storage of VoiceLive 3, VL3X enables you to store every loop snippet or idea you have,
allowing you to experiment with real-time song creation and exciting loop jams right until you drop. The smart LoopAssist™ and metronome functions help you to make tighter loops effortlessly and auto-expand allowing for different loop lengths.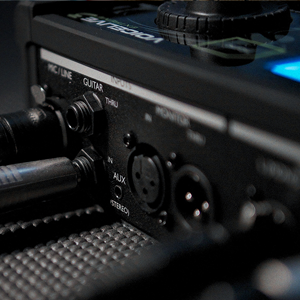 Dedicated Vocal PA and Guitar Out
What makes VL3X an incredibly flexible performance system is the dedicated stereo vocal and stereo guitar amp outputs. Send your guitar sound directly to your favorite amp completely independent of the vocal output going to the PA – it even works when you're looping.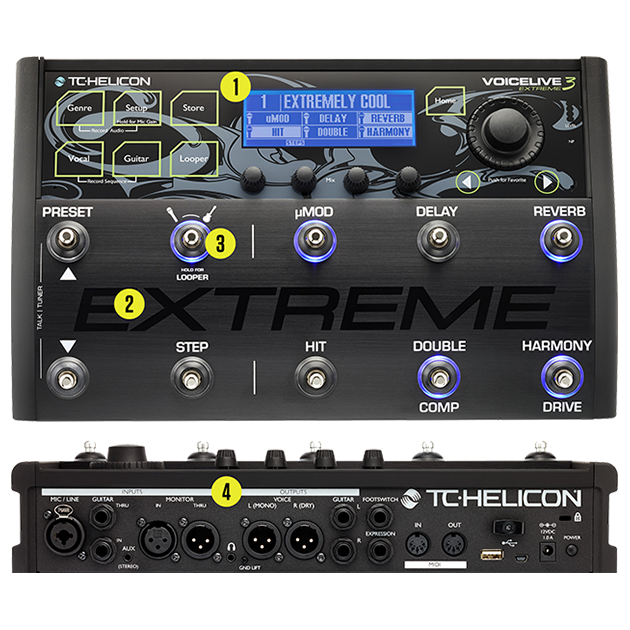 Endless Possibilities
1. Intuitive display - see your settings at a glance.
2. Stompbox-style access to FX and controls
3. Vocal, Guitar and Looping indicator colours (with back image)
4. All the I/Os you need - including dedicated vocal PA and Guitar Out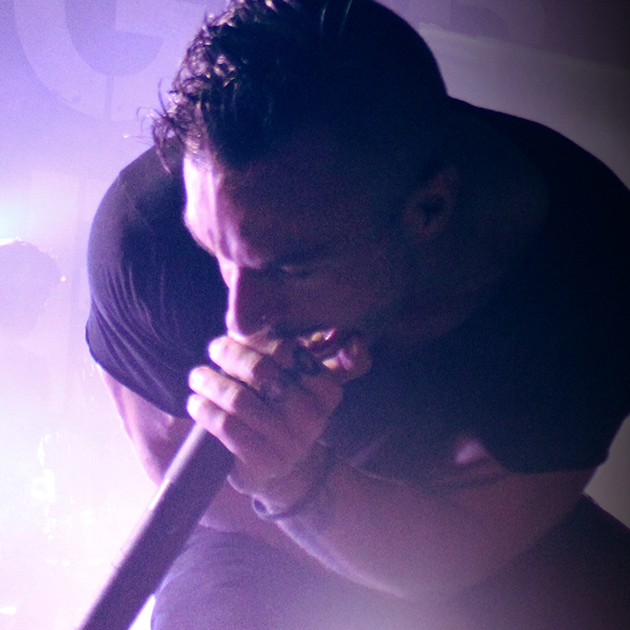 Step 1: Prepare to Captivate
VL3X fulfills your studio-to-stage journey. It starts in rehearsal with you loading up a backing track – whether it's just drums, bass, or a full band mix. VL3X captures all your effects changes, syncing them to your track — harmonies, delays, guitar FX, anything you can think of. You can even record FX changes that would otherwise be physically impossible using the switches alone.
Step 2: The Perfect Performance
It ends with you on stage, simply pressing "play" on VL3X and an amazing thing happens: Your track plays back with all the effect changes you perfected at home completely automated for your performance. Now you're free to connect with your audience and your fellow players. All of that hard work you did before the gig – making your song sound just right – is heard every time you perform.
> Up to 100 audio backing tracks can be loaded for live accompaniment via a standard USB key
> MP3 and 16/24 bit WAV import formats supported
> Onboard Sequencer records and plays back FX and Step activations live
> Backing Tracks/Sequences load quickly via associated presets
> Icon-based play/record/editing interface and waveform display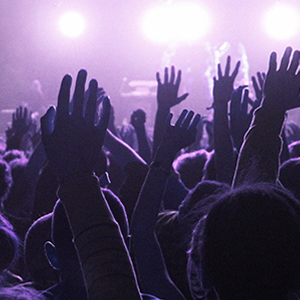 Bootleg Your Own Show
Combining all this automation power with VL3X's recording feature means that you're always able to capture exactly what the audience hears on a USB key output. Not only is this a fantastic rehearsal tool, but you can also push "record" at the beginning of your show and have VL3X deliver your own "board mix" – perfect for your press kit, uploading to social media, combining with your video footage or duplicating for sale at the end of the show.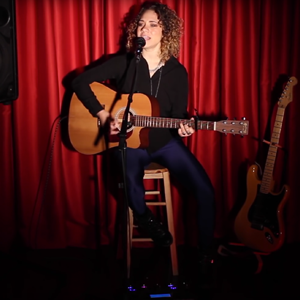 TC Helicon's Most Comprehensive Vocal FX Suite
It's all here: Doubling, Harmony, Echo, Reverb, HardTune, Flanger, Chopper, Choir and more. But it's here with a difference: with upgrades, new modes and new harmony options. Watch Tom Lang show off what the VoiceLive 3 platform can do...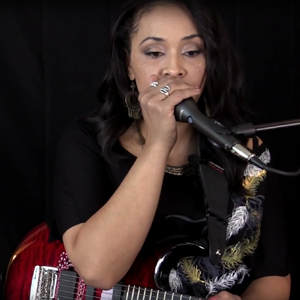 Vocal FX Highlights
• Upgraded & expanded suite of our renowned vocal effects
• New Harmony sounds – Pedal, Fixed, and Mixed Mode
• New Vocoder with Voice Controlled Synth and Robot Modes
• Adaptive Tone for a truly professional, produced sound
• HIT button to create FX impact
• VoiceSupport app for downloading & managing more presets

Double
Doubling creates an effect that makes your voice sound "larger" in the mix. It's an extremely popular effect in a wide variety of musical styles from Pop to Hip-Hop and everything in between.
For more information on Doubling or "double tracking" see: Wikipedia Double Tracking

Delay
Also known as Echo, delay repeats the input sound in various ways, from single "taps" to multiple panned asynchronous repeats. Often, delay is mistaken for reverb in a song. It's typical in a recording to use a small amount of both delay and reverb to create the desired spatial effect.
For more information on the technical aspects of delay, see: Wikipedia Delay

Reverb
Short for Reverberation, reverb simulates an acoustic space like a concert hall or a bathroom.
Typically, slower songs use longer reverb and faster songs use shorter reverb.
For more information on the technical aspects of reverb, see: Wikipedia Reverberation

HardTune
Some people know it as the Cher or T-Pain effect. We call it HardTune. It's a very aggressive form of pitch correction that forces the voice to "jump" from one note to the next in an almost robotic way. The effect works the best when confined to a set scale, where the intervals between notes are more noticeable. To get the most out of the effect, you'll need to adapt your singing style to help accentuate the way that your voice shifts from note to note. Try sliding between notes.

Synth
Vocoding is the process of using a "carrier" signal to create synthesized speech and singing. You can use your guitar to guide all sorts of robot, synthesizer and tuning effects. Troy Sanders of Mastodon uses the VoiceTone Synth in his live performances.
To read more about Vocoding see: Wikipedia Vocoder

Transducer
Any effect that provides overdrive, distortion or filter falls under Transducer effects. You'll find effects like Megaphone, Radio, Amplifier Emulation and more here. Always take care when using transducer effects in a live situation. Due to the extreme gains and eq's imparted on the signal, these effects are very prone to feedback.
For more information on Transducers see: Wikipedia Transducer
and Distortion: Wikipedia Distortion

µMod
µMod, pronounced "micro mod" contains effects that chorus, flange or otherwise modulate the signal. These effects can range from subtle to extreme.
For more information on Chorus see: Wikipedia Chorus Effect
and Flanging: Wikipedia Flanging Effect

Harmony
Likely the most popular and impressive of our effects suite, Harmony creates up to 8 voices of harmony (varies by product), based on your vocal input and surrounds you with professional sounding backup singers. Once you've added harmony to your performance, we think you'll never want to sing without it.
For more information on harmony and musical theory, check out: Wikipedia Harmony
Our scale chart, showing harmony notes created from an input note, can be found here: TC-H Harmony Chart

Choir
Choir makes it sound like you have a huge group of singers singing in unison with you! Choir is perfect for huge choruses or pieces where you want to sound like you have a massive 30 person choir behind you.

Rhythmic
Modulate your volume, panning and gender with anything from a subtle pulse to an aggressive rhythmic chop. Rhythmic allows you to recreate classic tremolo effects or experiment with wild syncopated modulation.

Stutter
Remember Max Headroom from the 80's with his stutter-y, jerky speech patterns? That's the kind of effect you can re-create with the Stutter effect. You can chop and cut your voice to create very interesting patterns and repeats. The sampler takes a tiny slice of vocals and puts it through the wringer. Stutter is the kind of effect that, when used sparingly, can have a huge wow factor in a performance.
New Sounds and Styles
Expand your musical possibilities with exciting, new Harmony modes - Pedal, Fixed, and Mixed-Mode - There's also an authentic Vocoder with voice-controlled polyphonic synth and robot modes so you can play your voice like an instrument. FX upgrades include new delay filters, new HardTune styles and better sounding doublings.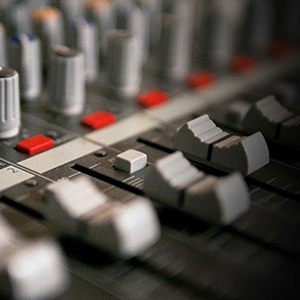 Personal Sound Engineer Included
Equipped with our trademark Adaptive Tone™, VL3X is your personal sound engineer providing the one feature no singer should be without: automatic and intelligent control of Compression, EQ, De-essing, and Gating, giving your voice the impact and presence to always stand out in the mix.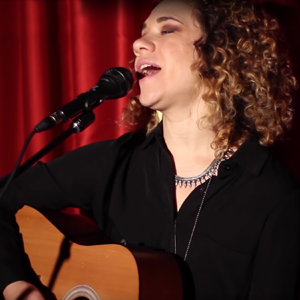 Get Loud, No Clipping
The automatic Mic Gain feature takes the guesswork out of setting your input level properly. Simply sing your loudest into the mic and VL3X will set your mic gain automatically for the best signal-to-noise ratio and freedom from nasty input distortion.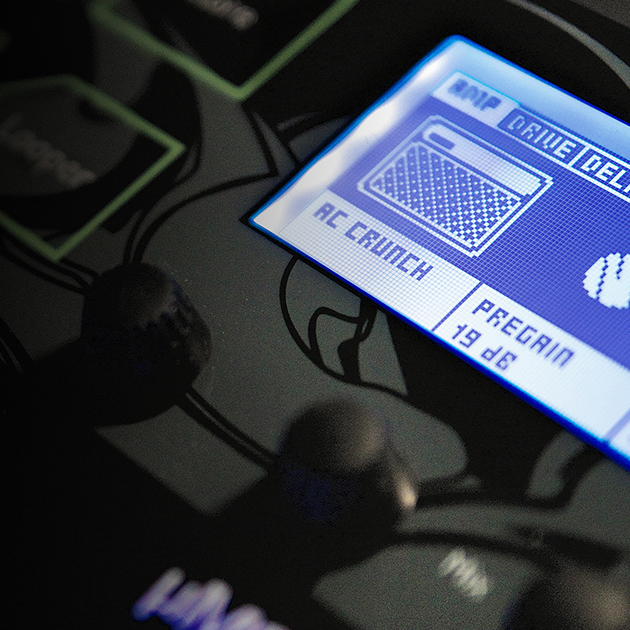 No Compromise Guitar FX & Amp Tones
The guitar section of VL3X rivals even the most pristine pedal boards – thanks to legendary effects from TC Electronic like Flashback Delay, Hall of Fame Reverb, Corona Chorus, and Vortex Flanger. And you can also choose just the perfect amp emulation from vintage British to classic American.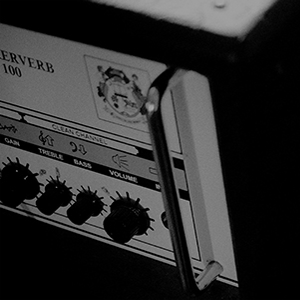 Watch Guitar Power at Work
You thought we rocked with vocal effects? The VoiceLive 3 platform is equally awesome with Guitar – just look under the hood with Tom Lang in this video overview...
Guitar FX Highlights
> TC Electronic TonePrint™ FX Styles & Great Tone Classics
> New Talk Box, Rhythmic, Octaver, Wah and Compressor
> Convenient preset FX styles OR customize at will
> Acoustic guitar styles with BodyRezTM shapes
> Guitar chords automatically guide Harmony & more
> Fast & accurate guitar tuner
> HIT button to turn on multiple FX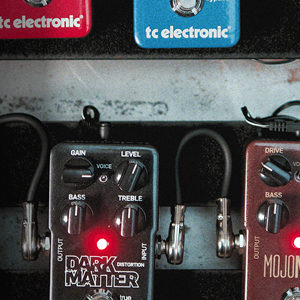 Creativity Amplified
What can you change in the guitar and amp presets? Here's an example: The Amp effect not only simulates physical amplifiers, but also provides controls for EQ, Gain, Tube/Transistor simulation and speaker emulation. The level of EQ control in the Amp block is huge, providing controls for both the pre-gain and post-gain stage parametric EQ – something that most real-world amplifiers don't offer. We're talking about crazy deep customization —same goes for all of the guitar effects. Don't be ashamed of your sonic obsessions. They can all come true.

Amp
Select from 20 clean or distorted amp models designed to faithfully recreate classic amps and speakers, or adjust the settings to create your own. At the push of a button you can sound like you're playing through a piercingly clean American amp, a huge, distorted British amp, or anything in-between. Have your own amp? You can still use the Voicelive 3 for overdrive with one of the 4 drive pedal styles which gives you all the gain you need without any speaker modelling.

Drive
Need some more crunch? Our Drive effect allows you to toggle on and off your amp's overdrive and boost, and edit your tone to taste. Create anything from subtle saturation to heavy distortion.

Reverb
Short for Reverberation, reverb simulates an acoustic space like a concert hall or a bathroom. Typically, slower songs use longer reverb and faster songs use shorter reverb.
For more information on the technical aspects of reverb, see: Wikipedia Reverberation

Delay

Compression
Compressors are used to control dynamic range in musical material. Essentially, you're reducing the difference between the loudest and softest levels, which provides more even sounding output.
For vocals, it's extremely common to use high levels of compression on a lead track, so that every word can be clearly heard over the music. When taken to extremes, compression can "hype" the sound, creating an effect unto itself.
When related to guitar, compression provides enhanced sustain and attack. Combined with overdrive/distortion effects, you can create very even sounding rhythm or solo sounds.
For more information on Compression see: Wikipedia Dynamic Range Compression

Wah
µMod
µMod, pronounced "micro mod" contains effects that chorus, flange or otherwise modulate the signal. These effects can range from subtle to extreme.
For more information on Chorus see: Wikipedia Chorus Effect
and Flanging: Wikipedia Flanging Effect

Octaver
Make your guitar sound massive by blending in a pitched signal. Make your guitar sound a two octaves higher or lower, or any interval in-between. Perfect for recreating a bass guitar or making synth-like lead tones.

Rhythmic
Remember Max Headroom from the 80's with his stutter-y, jerky speech patterns? That's the kind of effect you can re-create with the Rhythmic effect. You can chop and cut your voice to create very interesting patterns and repeats. There's also a sampler available to take a tiny slice of vocals and put it through the wringer. Rhythmic is the kind of effect that, when used sparingly, can have a huge wow factor in a performance.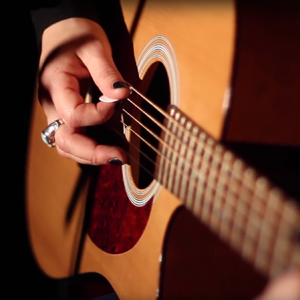 BodyRez for Acoustic Guitar
More of an acoustic player? VL3X will optimize the sound of an electro-acoustic guitar with ground-breaking BodyRez™. Carefully placed filters and fast acting compression combine to reduce "piezo-quack", making your amplified guitar sound like the beautiful full-bodied instrument it is. Dial in as much or as little BodyRez as you need and use the handy EQ controls to fine-tune the dynamics of your sound.
The Unbeatable Guitar Road Kit
The FX smorgasbord only starts with the TonePrint effects styles. If you're a seeker of sounds, you'll be blown away by the options. It's loaded with great tone classics such as wah, octave, tremolo, and more. Did we mention that Guitar chords automatically guide vocal Harmony, HardTune, and Synth effects?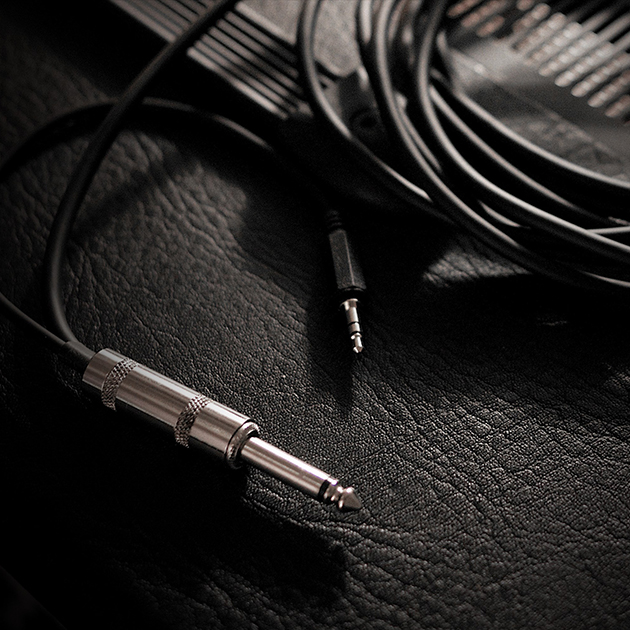 Guitar & Headphone Cable
VL3X comes with a specially designed combination Guitar & Headphone Cable too! This is a revelation if you use in ear headphones because it combines your guitar and headphone lines into one slim cable so you have ample freedom to move while you groove.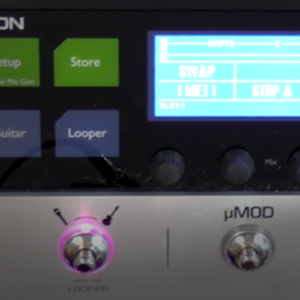 Looping Highlights
• Powerful multi-track looper with intuitive control layout and infinite overdubs
• 3-phrase looping with selectable layering and serial techniques
• LoopAssist™ with smart metronome, quantize and MIDI Sync for perfectly synced loops
• Auto expansion of loop length allows you to create long loops on top of short ones and vice versa
• 50 loop slots store up to 3 loops of 8 minutes each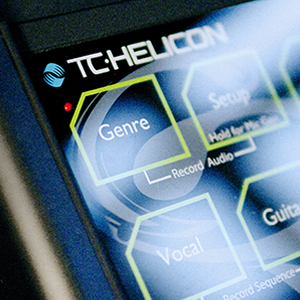 Endless Styles & Genres
The GENRE feature allows you to easily browse hundreds of presets by style, effects type and artists. Choose a genre that suits you and VL3X will list the presets that match your preference — perfect for when you're looking for that specific sound or need inspiration.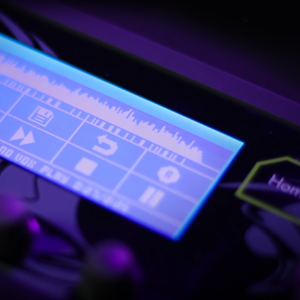 Hundreds of FX to Hit
There's a whopping 250+ factory presets and on-board storage for 500. Download and manage hundreds more via our free VoiceSupport app. Chains of up to 10 FX changes can be added to each preset and accessed with the step button.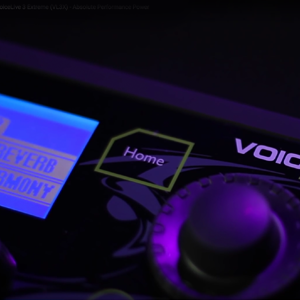 Next Gen Power
Under the hood VL3X has three independent cores dedicated solely to vocals, guitar and looping. More memory and lightning fast access means double the processing power of our previous benchmark: VoiceLive 2.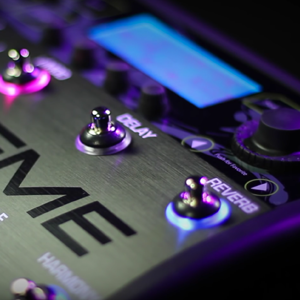 Bursting with New
There are, literally, scores of new features in the VoiceLive3 platform – including vocal FX, guitar FX, the looper, UI, I/O and platform. If you really want to geek-out and see them all – along with some old ones – you can download this PDF.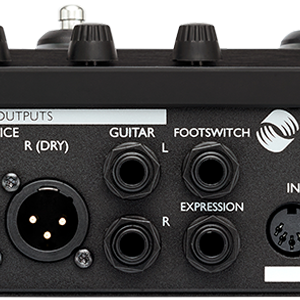 Command Center
VL3X is designed to empower you in performance, giving you easy access to presets and sounds while providing complete customization of footswitch functions and deep edit control. The LAYER button allows you to switch between the Vocal, Guitar or Looper/Backing track control layers. Each layer gives you instant access to layer-specific functions via the footswitches, with the LCD display showing a clear view of which footswitch controls what effect.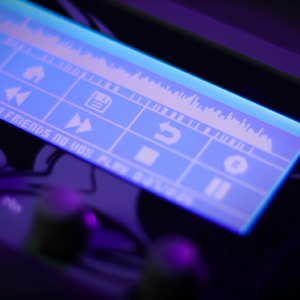 Ins & Outs
• 4-channel stereo outputs with dedicated vocal and guitar channels
• Independent headphone and monitor mix
• Combo Jack for Main inputs and automatic input/output sensing
• Monitor mix input and pass-through to other monitors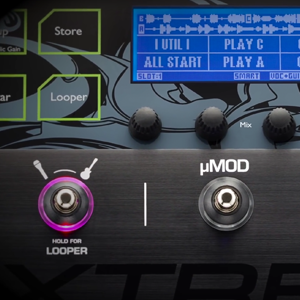 Format Philosophy
• Consistent 3-layer UI philosophy
• Vocals, Guitar and Looper/Backing Track each have their own performance access footswitch layout
• Stompbox-style access to individual effects in both vocal and guitar layers
• LCD display shows current footswitch labels
• Complete customization of footswitch assignments across layers to suit your personal style and requirements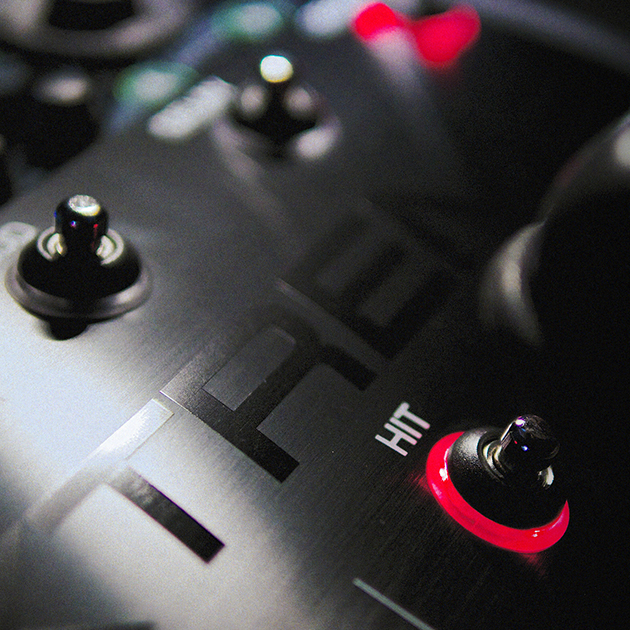 Make It a Hit
The HIT button turns on multiple effects at once to add effect layers or to create quick A/B scenes for each preset. Use it to add dazzling vocal effects for the chorus, or strip down a guitar part for the verse, or even a combination of both vocal and guitar effects changes – you decide.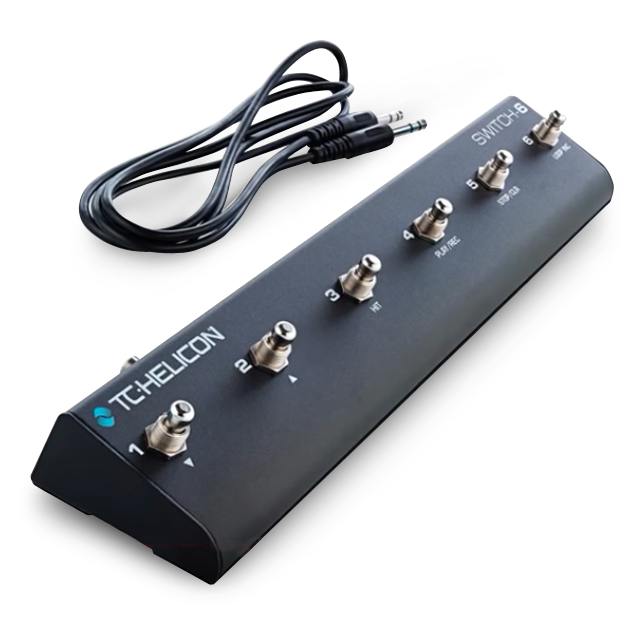 Extend Control with Stompbox Expansion
Add a Switch-3 accessory pedal to extend your on-the-fly control. Assign any presets or custom combination of Guitar, Vocal FX - or Looping. There's also Switch-6 so you can break out even more features.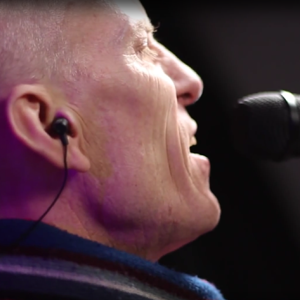 It Comes with Ears
VL3X's built in RoomSense™ technology listens to your music to guide your harmonies. RoomSense can also be blended in with your headphone mix to allow you to hear the room sounds - especially useful with in-ear monitors.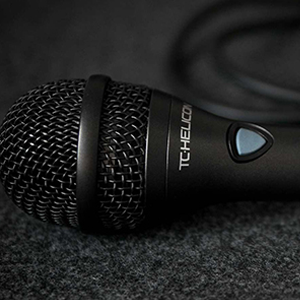 More Mic, More Control
Add a TC Helicon product with Mic Control™ to control your effects from anywhere on the stage.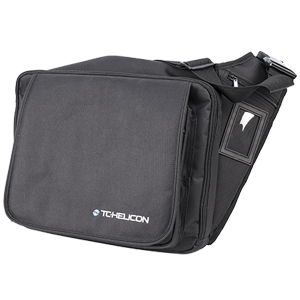 Custom Gig Bag
Keep VL3X and essential gig items in the same, protected place. The VoiceLive Gig Bag is made of durable nylon construction with padded protection, has multiple inside pockets for microphone, cables & other gear and comes with a handy shoulder strap.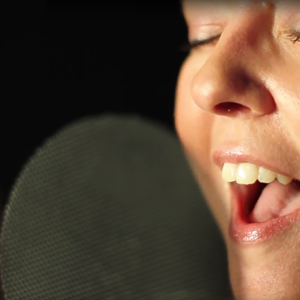 VoiceSupport
VL3X is designed to evolve with you. VoiceSupport gives you new presets, firmware updates and maintains your personal database of presets. All you need is a USB equipped Mac or Windows computer.