TC Helicon VoiceTone H1
SKU: TE-996012005  
Single-Button Stompbox for Realistic Guitar Controlled Vocal Harmony
Single-button stompbox gives you great sounding guitar controlled harmony

Adds 1 or 2 voices of realistic vocal harmony set manually or guided by your guitar

No theory needed just play your guitar through VOICETONE H1 to automatically create great sounding harmony

Simple 3-knob control gets you up and running in seconds

High-quality, low-noise mic preamp for pristine vocals

On/off foot switch for quick performance control

Allows chaining to other VOICETONE SINGLES vocal processors or DITTO MIC LOOPER to expand creative possibilities

Compatible with remote Mic Control using the TC Helicon MP-75 microphone

Rugged, road-worthy construction for years of dependable use

Power supply included

3-Year Warranty Program*

Designed and engineered in Canada

Watch VOICETONE H1 at Work
The incredibly gifted Andy Allo uses the H1 on her cover of the Arctic Monkeys' "Do I Wanna Know." Then, Craig Fraser shows how H1 works its magic in tandem with the VoiceTone T1 and R1 pedals.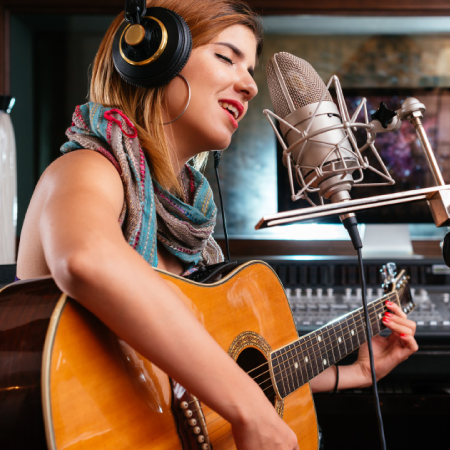 Fuller-Sounding Vocal Performance
VOICETONE H1 is simply the most-natural sounding and affordable vocal harmony processor you'll find. Choose one or two voices in a variety of harmony styles above and/or below your lead vocal. Getting started is simple: guitar players can plug right in and behold the auto-key sensing magic. Otherwise, just set the key and start singing.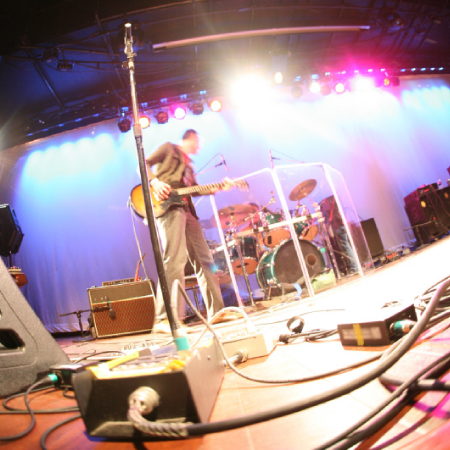 It's Just this Simple...
1. Plug in your mic, plug your pedal into the mixer & set the gain
2. Turn on the effect
3. (That's it)
Of course, you can always change the style or the amount of correction, but you shouldn't need the manual – unless you're making a fire!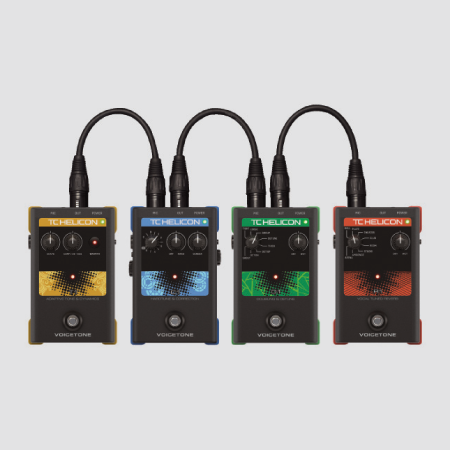 Chain It
You can chain VOICETONE H1 to all of the other VOICETONE singles, mixing and matching effects to define your personal sound. It also works with DITTO MIC LOOPER, the pure looping pedal for singers and instrumentalists. Use the Singles Connect Kit (available separately) to mix and match up to 4 TC HELICON vocal effect pedals together conveniently, simply – and with less cable clutter than ever before.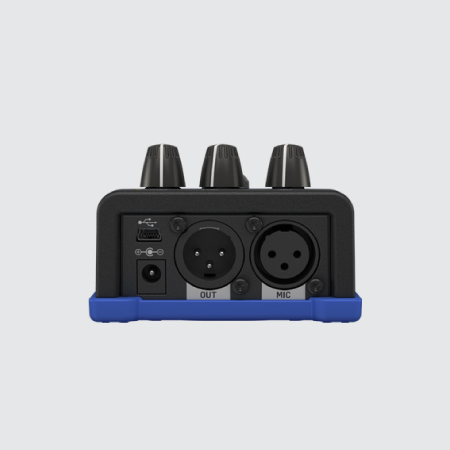 Under The Hood
Beneath VOICETONE H1's sturdy, die-cast metal case, you'll be getting the same quality processing you've come to expect from our flagship VoiceLive® vocal processors. You'll also find a clean, quiet mic preamp that rivals high-end touring mixers, plus studio-quality analog to digital conversion. There's even a USB connection for firmware updates.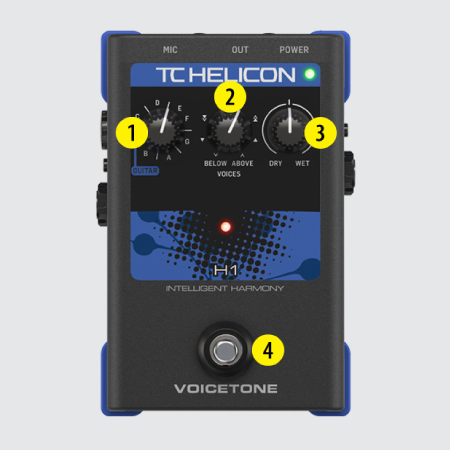 Perfect Harmonic Command
1. Create harmonies simply by selecting your key or plugging in your guitar
2. Add harmonies above, below, close, far – and in combination
3. Precise control of the exact level of your harmony
4. Dedicated on-off footswitch and USB connection for updates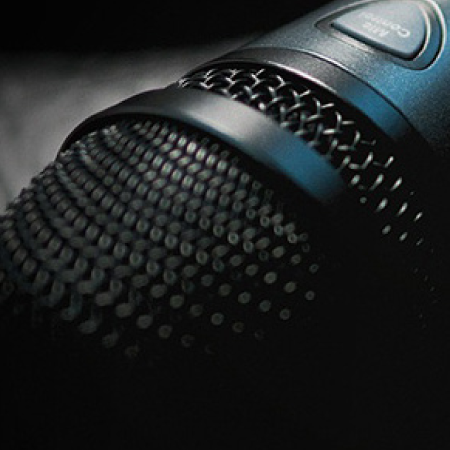 More Mic, More Control
You can completely control VOICETONE H1 from your mic – simply plug in a TC HELICON MP-75 microphone (sold separately). We call it Mic Control™, and it allows you to command both the stage – and the audience!